High PPFD 600 Watt - 3000 Watt LED Grow Light For Plant
ZYcentury LED Grow Light STRIP series has 4-10 led strips, it adopt Samsung 301B and Osram 660nm LEDs,also with WW and CW LEDs,our LED Grow Light has full spectrum, is ideal for all phases of seeding, growth, bloom, harvest.
The power 600 watt, 1000 watt to 3000 watt indoor led grow light for indoor plants, is adopt high conductive pure aluminum fin radiator, anodized appearance, so the overall lamp weight is lighter, the volume is smaller.It made for replacing HM and HPS bulb grow lights.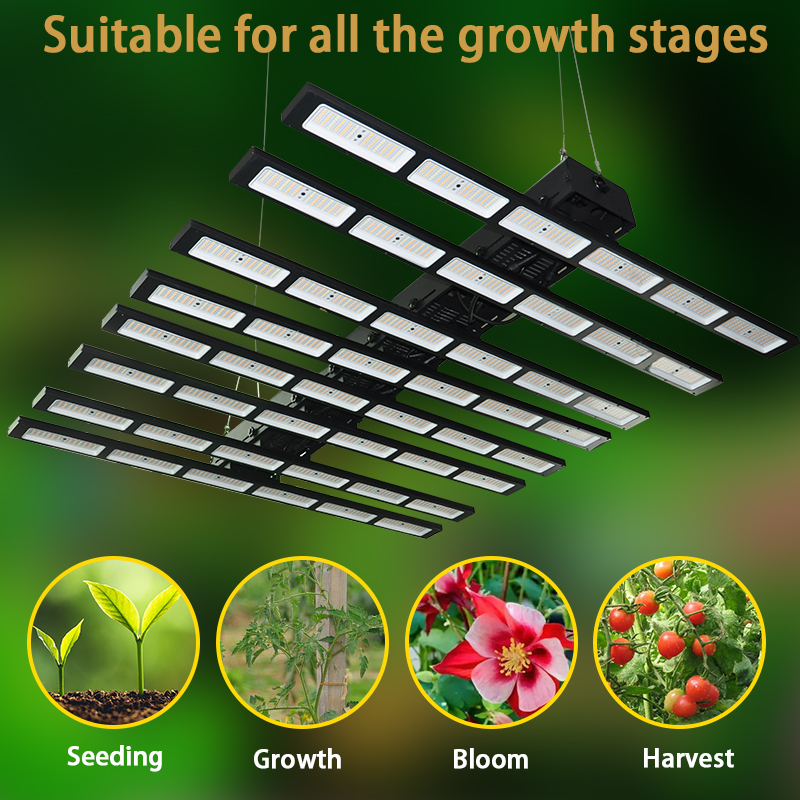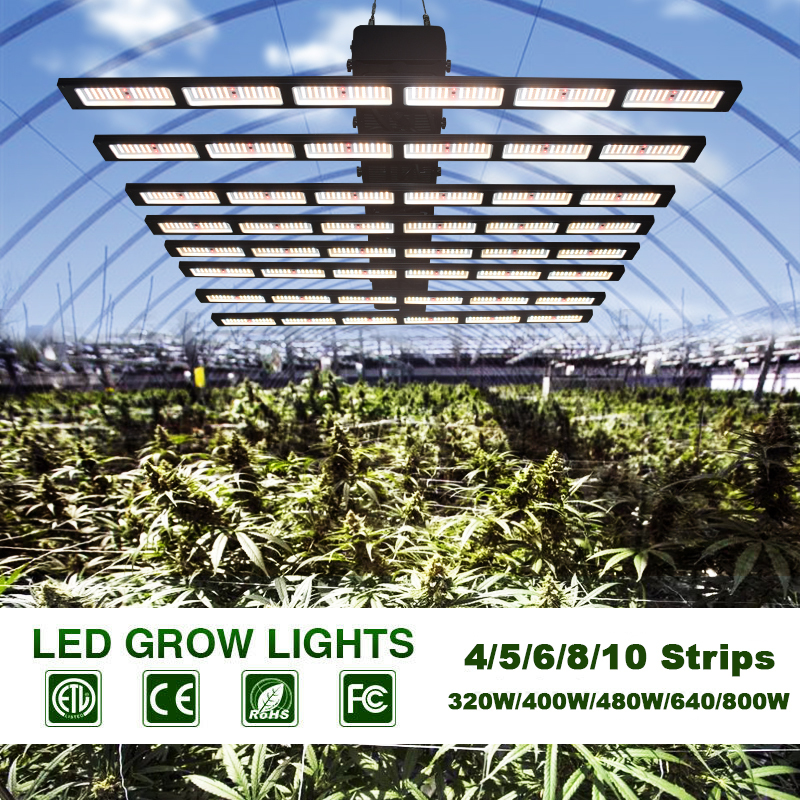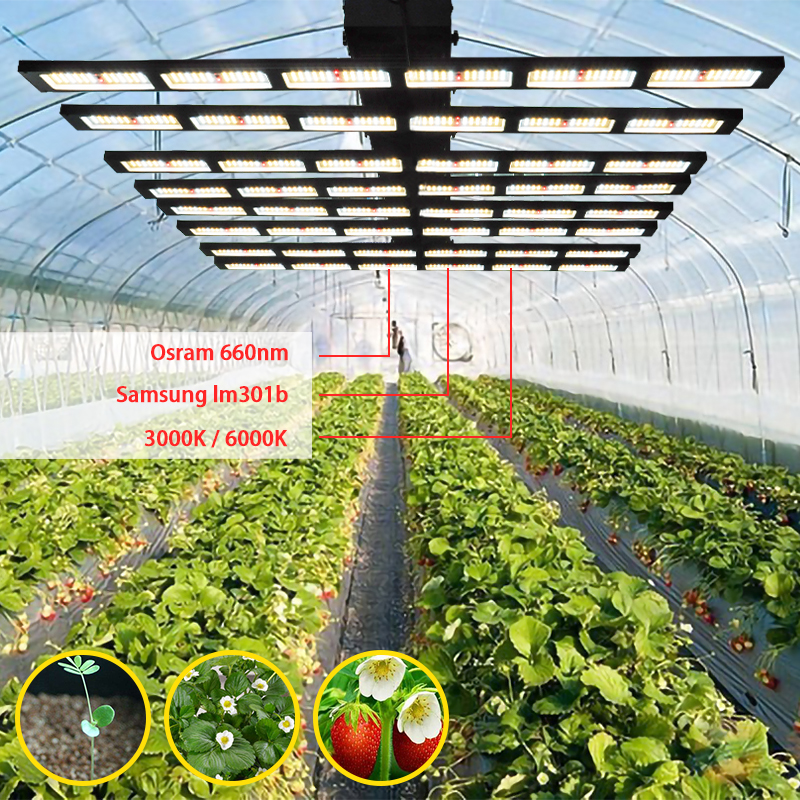 Item no.CN BT;color:#333333;font-size:10.5pt;">

ZY-GLA5

ZY-GLA6

ZY-GLA8

ZY-GLA10

Strips quantity

5 strips

6 strips

8 strips

10 strips

Real power

400W±5%

480W±5%

640W±5%

800W±5%

Dimension

1220x1150x160mm

1220x1150x160mm

1220x1150x160mm

1220x1150x160mm

Coverage area

5x5 feet

6x6 feet

8x8 feet

10x10 feet

Weight

14kg

16kg

19kg

28kg

Spectrum

3000K + 6000K + 660nm (customized available)

Light source

Samsung LM561C / LM301B / LM301H optional

Efficiency

3-3.5 umol /J (subject to LED)

Dimmable

Non-dimmable (dimmable can be customized)

IP degree

IP 65

Input

110-240V / AC, 277V / AC, 347-480V / AC, 50/60Hz

Certificates

CE, FCC, RoHS, ETL

Warranty

3 years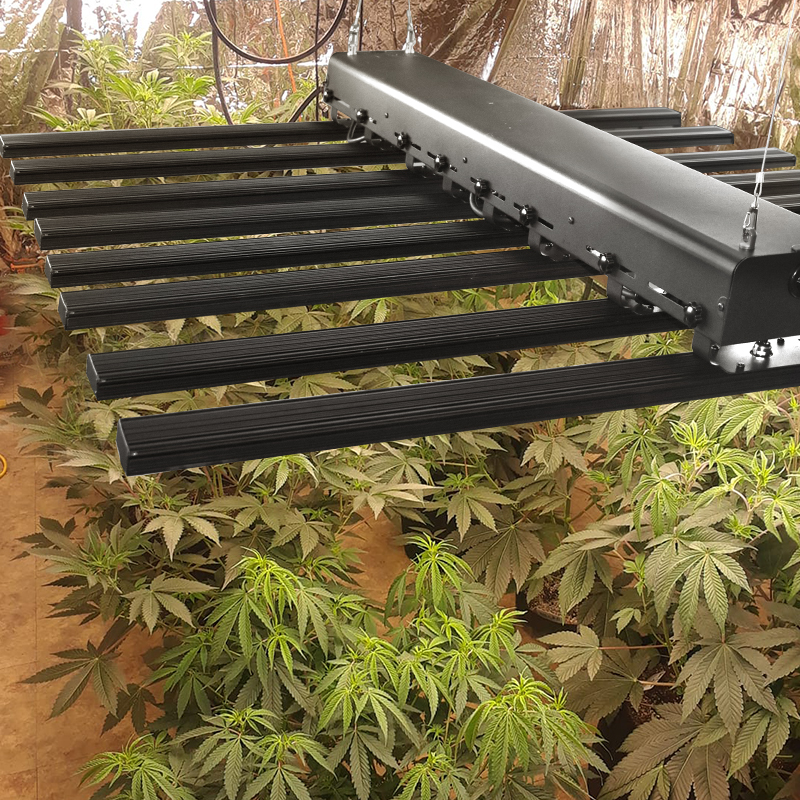 Addtional parameters:
Driver: Meanwell / Inventronics
IP degree: IP65
Light source: Samsung LM301B, Osram 660NM
Distance from the plants: ≤ 0.6m (24")
Light intensity decay: < 10% at 36,000 h
Lifetime: 50,000 hours
Ambient temperature: -10 - +40℃
Package: polyfoam and carton
Brand: ZYcentury
Original: Shenzhen, China
Shipping way: Sea, Truck and Air
Capacity: 5,000pcs per month
Product Features:
1. Full spectrum light, meet all the phases of plant growth.
2. High PPFD value samsung led chips.
3. Premium aluminum as heat sink, less heat and super-long lifetime.
4. High efficiency light leds, over 90% of light can be absorbed by the plants.
5. Waterproof IP54, can be widely installed in high humidity environment.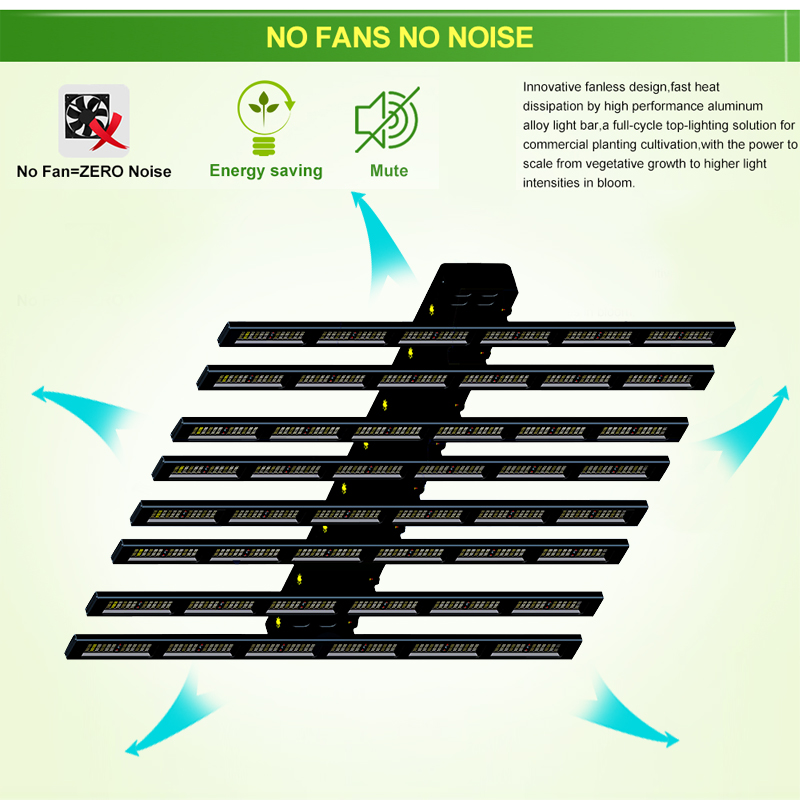 Applications:
Fruit, Vegetable, Flowers, leafy greens plants, Medical plants, Vegetable, Herbs, pot culture, bonsai
Greenhouse, Indoor vertical farm, Horticulture, Grow tent, Grow room, Balcony, Hydroponics farm.
Application steps: Clone, seedlings, nursery, vegetative stage, blooming, yield fruit, harvest.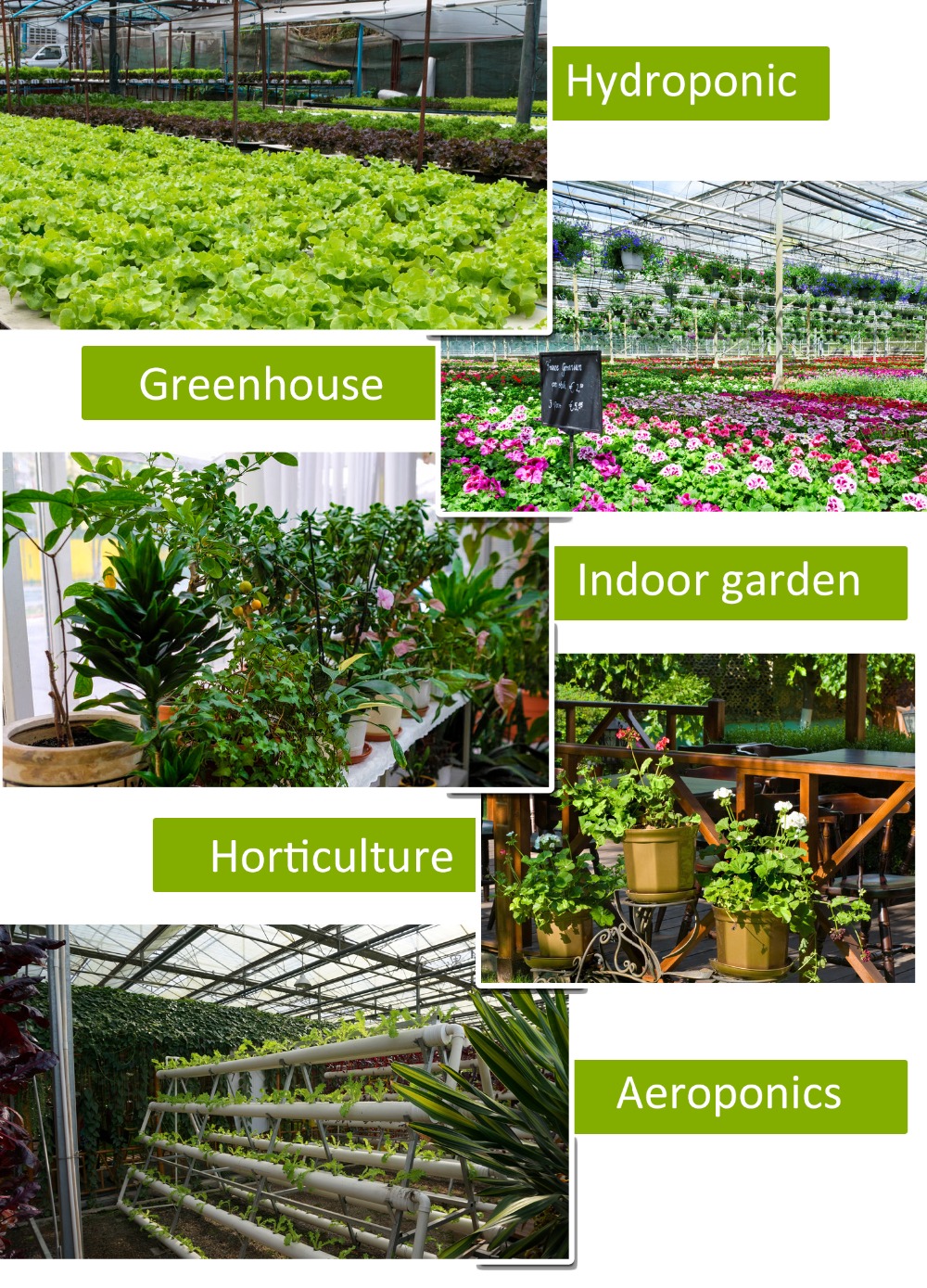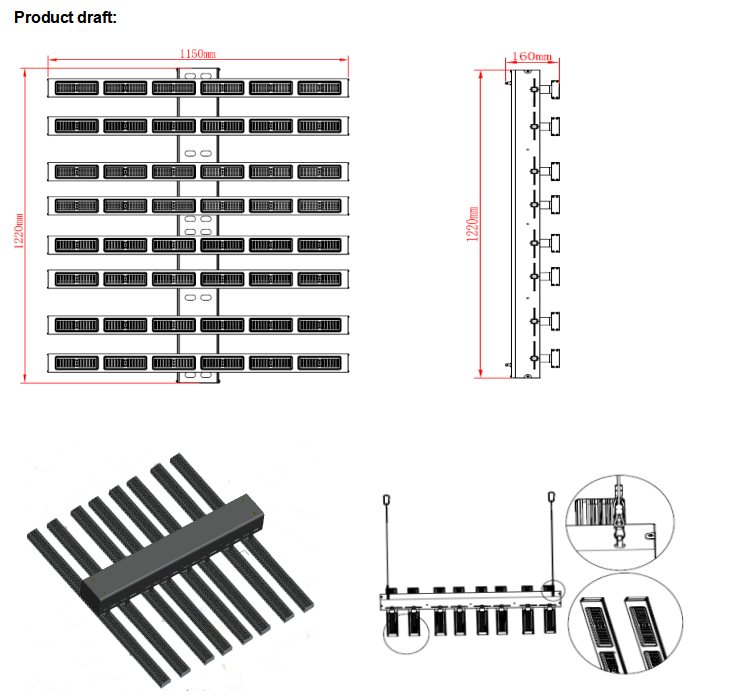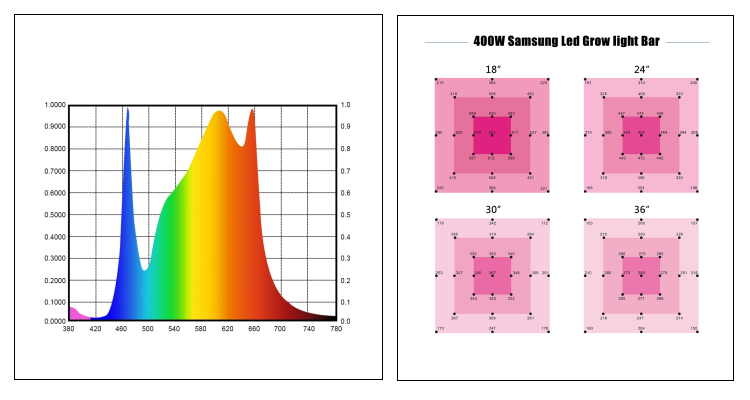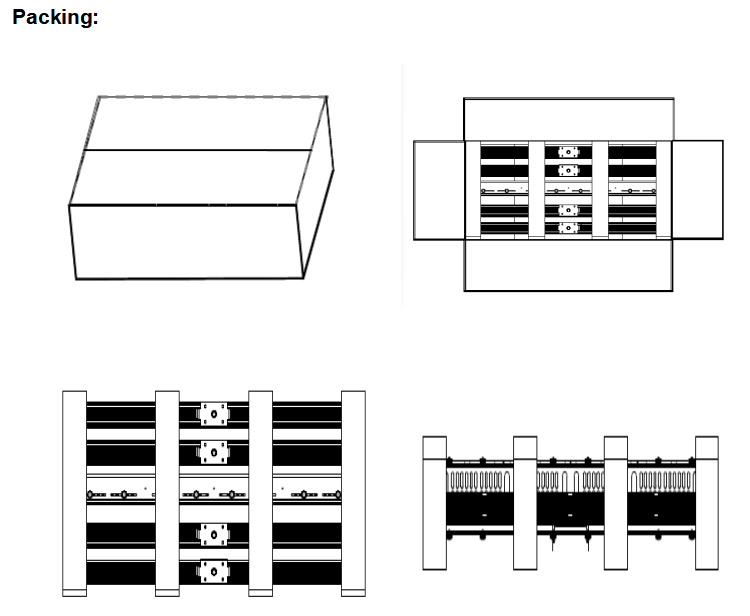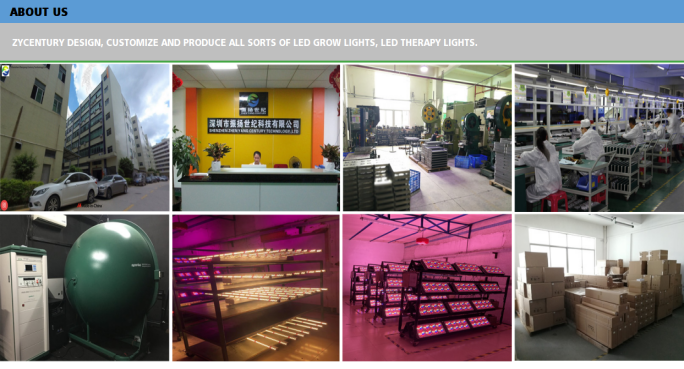 ZYcentury focus on led grow lamps and therapy beauty lamp for many years. The led grow light is widely used in agriculture, medical, commercial and government. The therapy lamp is widely used in medical, home and commercial industry.
Our factory located in Shenzhen, China. We provide patent products, customized products(OEM, ODM) and design solutions.
After 6 years of dedicated research, we have a deep understanding of the product and our technology can help investors get the maximum possible returns with a relatively small investment.
Looking for best grow light from reliable manufacturer & supplier? We are professional, and have many items for your choice.
Don't know install which grow lamp light bulbs? Contact us now!